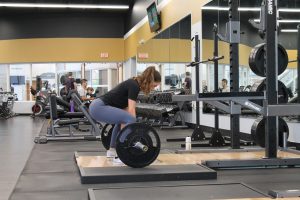 Have you been trying to get your body ready for the beach – exercising, healthy eating and hopefully it all worked out in the end or maybe you realised that you felt content the way you are.
We all seem to gladly think about our physical health and discuss it with friends and family but have you ever considered your mental health and how that needs some care and attention as well.
Counselling – you may think it's not for you but think again!
The word 'Counselling' still seems to be a taboo word and subject, not generally discussed in the way that going to the gym is but Counselling is just a gym for the brain.
We have all these gadgets that connect us to the world and our many 'website friends' but we are also in a time when humans have never been as depressed, stressed or lonely.
Do you 'bottle things up', maybe you hold back your emotions to make sure you don't burden others with it – is it time for you to release them in a safe environment, to be genuinely listened to – should you enrol at the "Counselling gym"?
Counselling doesn't always have to be about crying, blaming everything on your parents when you were a child or long term – it can be about laughing, relief, understanding and short term.
Make contact with me to discuss session times and prices. I also do the REWIND Technique for PTSD and Phobias.
Simon Cookson
Tel: 07740436371